19way RW Formation Attempt at Coolidge, AZ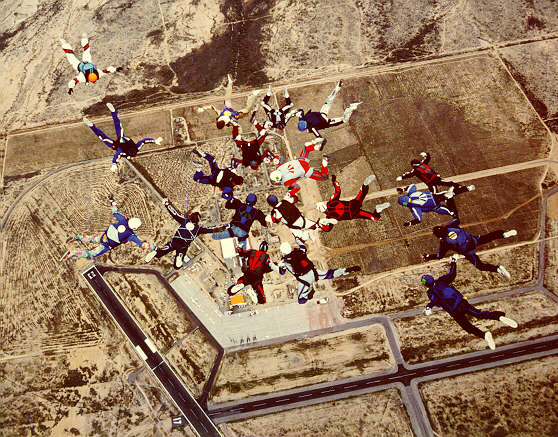 After the 1989 Collegiate Nationals competition at Marana, AZ, many of us went north to Coolidge for New Year's.
This was our attempt at a new Collegiate record RW formation, which built to 18 (one went low). I'm at the 3 o'clock position (blue with white arm & leg grippers) about to dock on the legs of the guy with the red & black jumpsuit.

Back to Jeff's Home page